What is Youtube Masthead?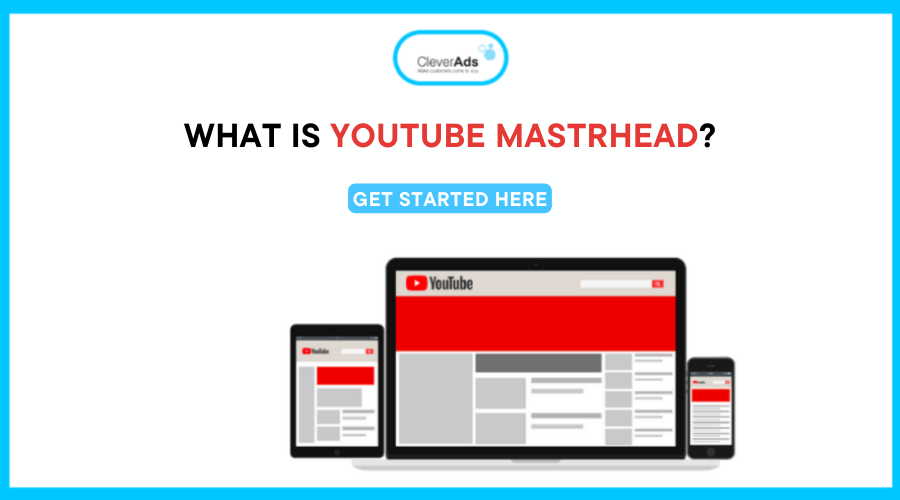 What is Youtube Masthead Ads? Its Advantages?. Here is the tutorial to use and optimize Youtube Masthead.
1. What is Youtube Masthead Ads?
YouTube Masthead is a type of video ad placed in the most eye-catching position on the YouTube homepage. For example, on the home screen and search results page.
Masthead is one of the most expensive forms of advertising on YouTube.
This type of ad provides a huge amount of traffic and views to the brand's channel. It is usually designed to capture the attention of YouTube users. Through a short and attractive promotional video, it is possible to link to the brand's website.
Thanks to its prime location, YouTube Masthead has the ability to reach a large audience and increase brand awareness. However, advertising costs are quite high and only suitable for large businesses or important advertising campaigns of brands.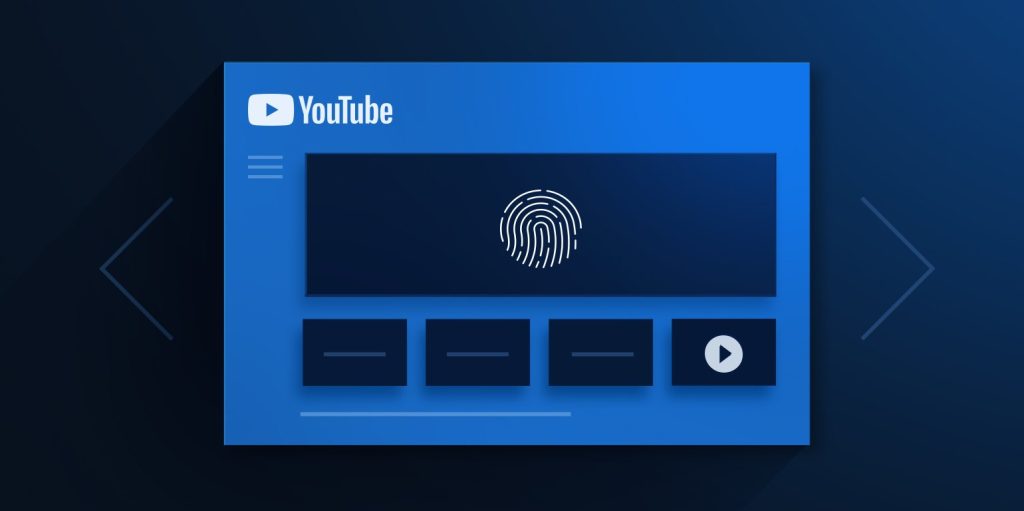 2. Advantages of YouTube Masthead
YouTube Masthead advertising is one of the most expensive forms of video advertising on YouTube, with countless advantages for brands that use it.
2.1. Reach customers at scale on Youtube Masthead
The placement of YouTube Masthead on the YouTube homepage makes this ad: attract a lot of user attention. Especially in the beginning when new ads are posted.
This allows advertising to reach a large audience and increase brand recognition. From there, help increase traffic and help brands reach new potential customers.
Read more: Google Ads – A complete set of effective tips to run in 2023
2.2. Diversity of content and products
YouTube Masthead ads are suitable for a wide range of products, especially those with a broad market niche.
In addition, YouTube Masthead ads allow brands to create a variety of ad formats, from short videos to long videos. This helps a lot for brands to create creative content to promote each different product category.
2.3. High interactivity on Youtube Masthead
YouTube Masthead ads can be linked to specific landing pages such as: a brand's website or their social media pages. This feature is designed to develop interactions between businesses and potential customers.
3. Tutorial to set up YouTube Masthead ads
To set up YouTube Masthead ads, you can follow these steps:
3.1. Create a Google Ads account
First, you need a Google Ads account to advertise on YouTube. If you don't have this account, you can sign up at ads.google.com.
3.2. Create a YouTube ad campaign
After signing in to your Google Ads account, you can start creating a new ad campaign. Select "Create new campaign" and select "Video ad".
3. 3. Choose the YouTube Masthead ad format
Under "Ad formats", select "Masthead".
3.4. Name the YouTube Masthead campaign and choose a goal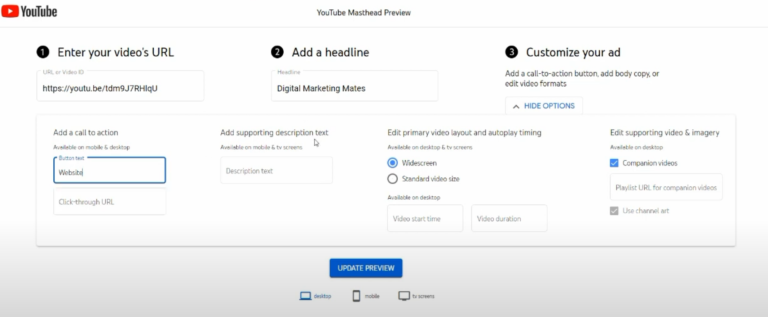 Name the campaign and choose an advertising objective, such as increasing traffic, increasing ad impressions, or increasing sales.
3.5. Select object and display position
Select the target audience you want your ad to reach.
Choose where to display Masthead ads. On the displayed page, you can select "YouTube Home" or "YouTube Search Results Page".
3.6. Set budget and cost levels
Set a budget and cost level for your ad campaign.
3.7. Set up a YouTube Masthead
Upload your promotional video. Videos are between 6 and 15 seconds long. You should invest in content that highlights your brand's personality.
3.8. Complete and launch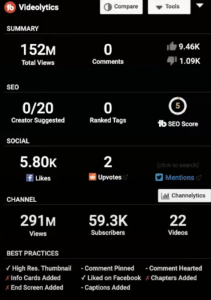 Confirm and complete the information and register the advertising campaign.
After completing the above steps, YouTube Masthead will be displayed on: Youtube homepage or Youtube search results page.
You can also track and adjust campaigns in your Google Ads account.
Read more: Adwords Ads – 11 Steps to Run Effective AdWords Ads 2023
4. How to effectively operate Youtube Masthead?
CleverAds has compiled some effective tips to help run your business' Youtube ads in the most optimal way.
4.1. Producing high quality promotional videos
YouTube Masthead marketing videos need to have high resolution, good image and sound quality to capture the attention of the audience. Video content should be simple, easy to understand, and focused on the business's promotional message.
Jurassic World's Masthead YouTube ad example.
4.2. Build an ad positioning strategy
Ad positioning is very important to help YouTube Masthead ads get the best results. Businesses should position ads to target customers, ensuring the appearance of ads on YouTube homepage or YouTube search results page.
Read more: What are YouTube Ads? Overview of YouTube Ads for Marketers
4.3. Adjust the campaign budget
Determine an advertising budget that aligns with your goals and plans. Tracking and adjusting your advertising costs over time is essential to ensure your ads don't go over your budget.
4.4. Optimize title, description
The Masthead promo video's title and description should be optimized to increase the likelihood of appearing on the YouTube search results page.
In addition, the title and description of the YouTube Masthead ad needs to be relevant and creative to capture the viewer's attention immediately.
Rice Krispies' Masthead YouTube ad example.

4.5. Monitor and evaluate campaign effectiveness on Youtube Masthead
Businesses can use Google Ads measurement tools to track the performance of their Masthead ads. These metrics include: impressions, interactions, and conversion rates.
This way, you can accurately measure the effectiveness of your ad campaign and make adjustments to achieve the best results.
Read more: Marketing reports help Marketers track effective campaigns
Conclusion
YouTube Masthead is very used by businesses in the marketing process. Especially businesses with large brands. It can be said that this tool is one of the important factors that help: increase sales, build brands and compete in the market.
CleverAds provides YouTube Masthead Advertising service from A to Z, with a full range of services from consulting implementation plans to running YouTube ads for businesses. CleverAds always ensures quality output, high customer conversion rate and wide brand coverage after each campaign.
If your business needs solutions for Digital Marketing, please contact us at cleverads.com.ph to get support in the shortest time.