Optimizing Bumper Ads Youtube to Attract Customers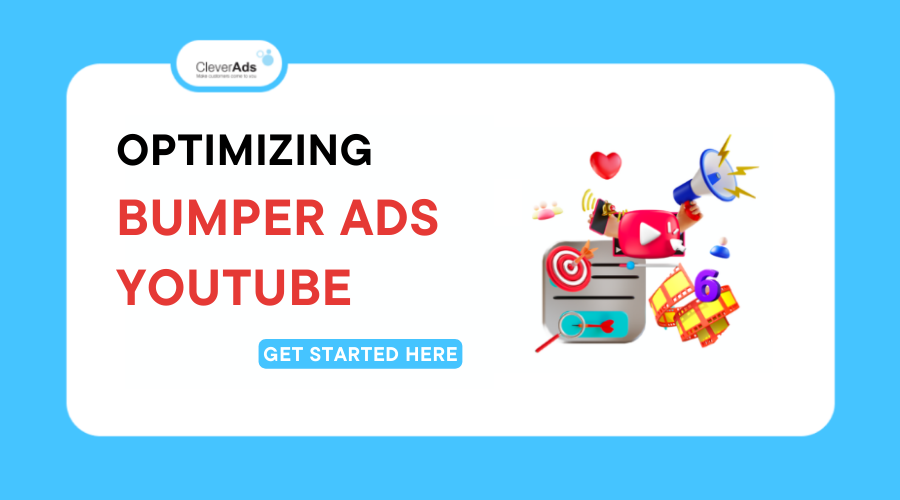 Released in 2016, Bumper Ads YouTube offers a way to create creative content: increase brand awareness and reach. However, this type of ad can only be run for a few seconds. As a result, creating compelling ads with this format can be challenging. In the article below, CleverAds will help you learn about Bumper Ads and operating notes for your business.
1. What is Bumper Ads?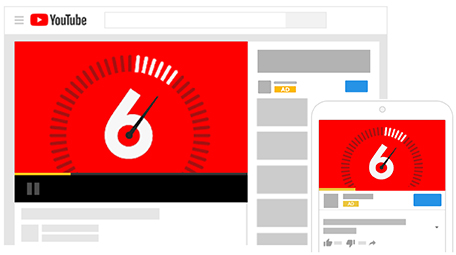 There are three main points that make Bumper Ads different from other types of ads.
These are non-skippable video ads that run before YouTube videos. The entire advertising message will be received by the viewer. Help drive high impressions and view rates!
Approximately 6 seconds (or shorter) in length. This short form ad is used to: promote the brand image, with a succinct but effective message.
Cost per 1000 impressions (cost per thousand impressions) means you only pay for every 1000 times your ad is seen.
Read more: Youtube Shorts: A great video production tool for businesses
2. Is Bumper Ads Youtube right for your business?
Bumper Ads are for campaigns that drive high ad views, views, and brand awareness.
According to Google, 90% of Bumper Ads campaigns have an average global recall rate of 38%.

61% of successful campaigns significantly increased brand awareness, with an average increase of 9%.
Although Bumper Ads works well on all devices. But brands that want to use mobile reach should consider Bumper Ads.
Read more: Google Shopping Ads: Tips to increase revenue for businesses
3. Benefits of Bumper Ads
Running a YouTube Bumper Ads campaign benefits brands in many ways. Not only does it increase brand awareness and ad recall; It also reduces costs and increases overall reach.
Bumper Ads bidding strategy is CPM. You only need to pay for every 1,000 impressions. CPM costs are lower than Cost per view (CPV) or Cost per click (CPC).
Shorter video lengths give Bumper Ads a wider reach and a more general brand message.
You can use Bumper Ads for remarketing, directing messages to YouTube users who have seen the ad. This helps to increase the ability to recall the message.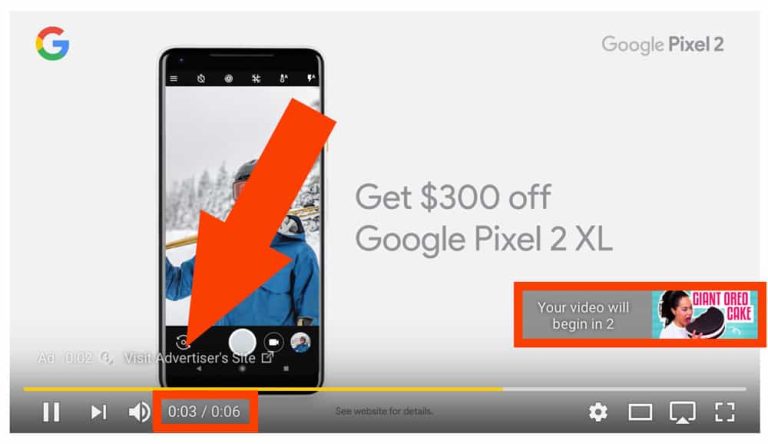 4. How Bumper Ads work
First, create a video for Bumper Ads that is 6 seconds (or less) long. Bumper Ads will engage your audience with a short, memorable message.
Combining 6-second Bumper Ads with 30-second ads optimizes the entire campaign.
After watching a 30-second ad, viewers will be shown a 6-second Bumper Ads segment on subsequent videos. Either way, Bumper Ads are the most effective YouTube advertising tactic available today.
Read more: Youtube tips: Easy ways to get more views for your business
5. Notes when using Bumper Ads Youtube
5.1. Focus on a single goal of Bumper Ads Youtube
In a 30-second ad, you have enough time to deliver: a short story, product information, introductory line, and more.
With Bumper Ads, your ads have to be extremely concise. Don't over complicate your message with too many USP features.
You should focus on one goal. Think about the message you want to convey in your ad.
For example, if you sell smartphones, you can focus on: sharp screen, high durability or good performance. If you're promoting a movie, you can focus on the emotional circuitry that the movie evokes.
5.2. Simplify the ads
In addition to the objective, you should also keep the ad as simple as possible. Too many images, cutscenes or text will be distracting, hard to follow for the viewer.
5.3. Create a surprise in your ads
Start your ad with: striking images, unique sounds, funny moments that will quickly capture the attention of viewers. This is extremely necessary with a short advertisement.
5.4. Edit or create new?
Many advertisers may want to edit from a long video ad to publish to a 6 second ad. However, this is not always successful. Ads can become confusing or disjointed. It's best to create new and separate content.
Conclusion about Bumper Ads
Integrating Bumper Ads into an advertising campaign brings many benefits to the brand. Increase your brand awareness and even drive traffic. This ad has: highly customizable, reasonably priced.
If your business needs solutions for Digital Marketing, please contact us at cleverads.com.ph to get support in the shortest time.