Tips for optimizing Video Action Campaign ads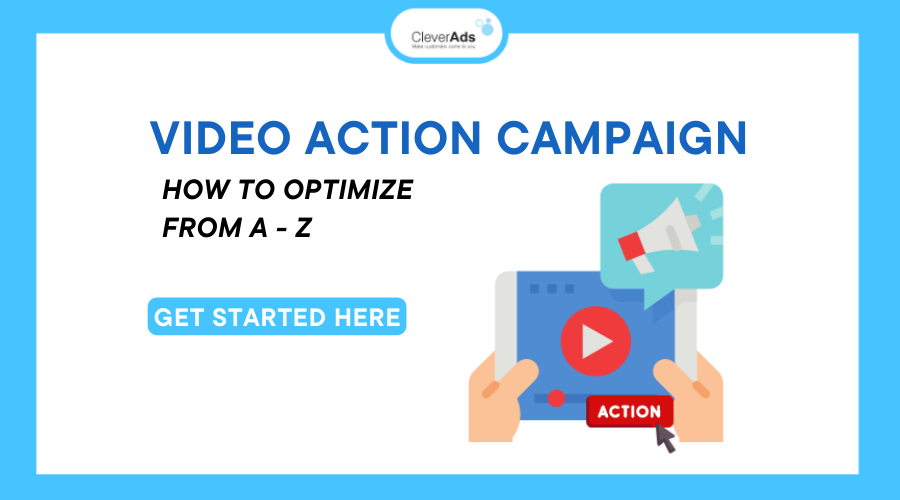 Video Action Campaign is one of the forms of advertising that often appears with high frequency on Youtube. Let's learn about this form of advertising with CleverAds!
1. What is a Video Action Campaign?
A video Action Campaign is a type of YouTube advertising campaign designed to drive action or conversions from viewers. The main goal of these campaigns is to encourage viewers to take a specific action, such as: make a purchase, sign up for a service, or download an app.
To achieve this goal, Video Action Campaigns typically combine video ads with appropriate call-to-action (CTA) placed on top of the video.
The CTA in Video Action ads typically includes a button press that can take viewers to a specific landing page where they can take the action the business directs them to.
Video Action campaigns also have vastly developed targeting capabilities such as audience or behavioral targeting, and then deliver ad content tailored to specific audiences.
2. Why should businesses use Video Action Campaign on Youtube?

There are countless reasons why businesses should use Youtube Video Action campaigns to promote their products or services.
Great vision
YouTube is the world's largest video platform with billions of users accessing it every day. Therefore, using Video Action Campaign on this platform will provide businesses with a large environment to reach target customers.
Cost-effective
YouTube Video Action campaigns can be customized to your business's advertising budget. This means that businesses only need to pay for ads when a viewer completes the desired action, helping to reduce risk and optimize costs.
High interactivity
Video Action Campaign ads combine promotional video and effective CTA to create an engaging and interactive experience for viewers.
The help of CTA has contributed to creating opportunities to engage with potential customers for the business, and at the same time convince them to take the desired action and increase revenue.
Measure results clearly
YouTube provides businesses with detailed measurement and analytics tools to track the performance of their Video Action ad campaigns. Businesses can easily measure their ROI and optimize their campaigns for the best results.
Read more: Google Ads – A complete set of effective tips to run in 2023
Read more: TikTok Ads: Everything from A-Z you need to know
3. Business objects should use the Video Action Campaign advertising form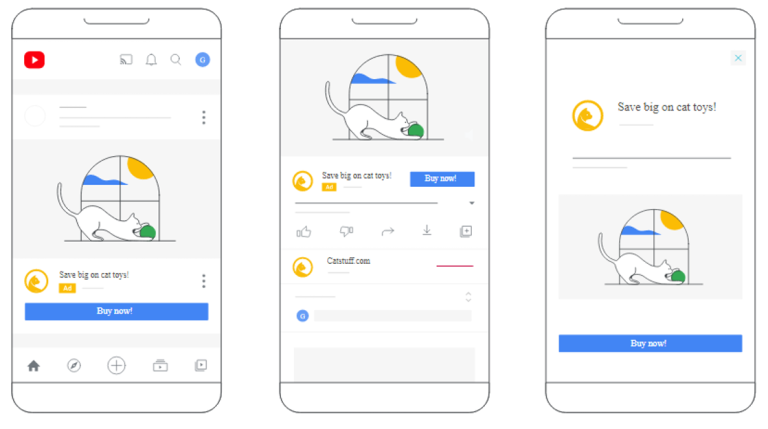 Video Action Campaign ads on YouTube can be applied to many different types of businesses and industries. However, the business audience that should use YouTube Video Action campaigns depends mainly on the following factors:
Promote your products or services through promotional videos.

Increase interaction with potential customers and convince them to take the desired action.

Optimize advertising costs by paying only when a viewer completes the desired action.

Measure your advertising results clearly and optimize your ad campaigns for the best performance.

Have the ability to create high-quality promotional videos or want to find a video production partner to help them create high-quality content.

Plus, Video in Action campaigns are especially effective for businesses looking to drive conversions and measure the ROI of their advertising costs.
By tracking user behavior and interactions with CTAs, businesses can gain important information about campaign performance and make data-driven decisions to optimize their performance.
4. Tips to optimize Video Action Campaigns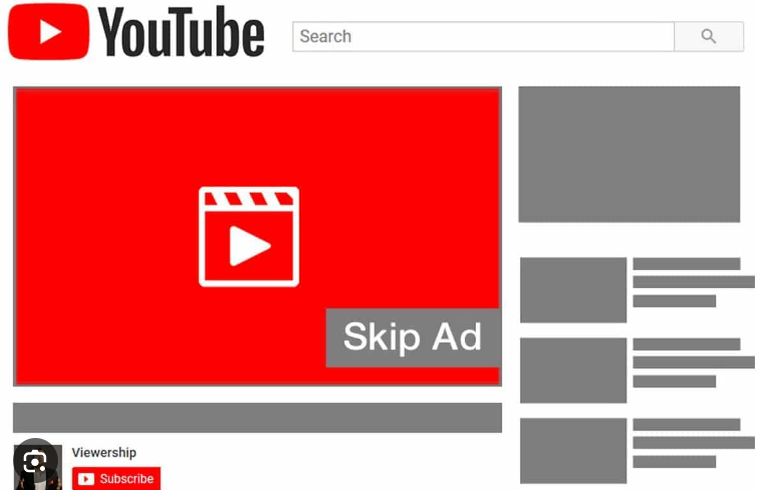 #1: Choose a clear Video Action Campaign objective
Clearly define Video in Action advertising goals, e.g.: increase sales, increase website traffic, increase registrations, etc. Then, set a goal for your business's ad based on that goal.
Use different targeting options to get your ads to the right audience, including geography, audience, user interest and search history, and more.
#2: Create compelling promotional content
Create unique, engaging, and interesting promotional videos to attract viewers and increase the view rate to the end of the ad.
#3: Optimize Video Action Campaign Title and Description
The title and description of the Video in Action promotional video should contain keywords related to the product or service of the business. Furthermore, since titles and descriptions are the first elements that reach viewers, businesses should focus on developing them to attract attention.
#4: Optimize CTA
The Call-to-Action of Video in Action ads should be placed in an easy-to-see position and easily capture the attention of viewers. In addition, the CTA also needs to be short, concise, and capable of spurring the viewer's curiosity.
#5: Use Remarketing Video Action Campaign
Businesses can use remarketing strategies. Remarketing will expose your ads to viewers who have already interacted with your business, helping to increase conversion rates and advertising effectiveness.
#6: Choose a professional video production partner
Last but not least, if you don't have professional video production capabilities, look for a quality video production partner. A high-quality Video in Action campaign will help you quickly and easily capture the interest of your potential customers.
5. Conclusion
Video Action Campaign is very used by businesses in the marketing process. This is one of the important advertising elements, helping to increase sales, build brands and compete in the market.
CleverAds provides Action Campaign Video Advertising services from A to Z, with a full range of services from consulting implementation plans to running YouTube ads for businesses. CleverAds always ensures quality output, a high customer conversion rate, and wide brand coverage after each campaign.
If your business needs solutions for Digital Marketing, please CleverAds to get support in the shortest time