What is an Agency? All about Marketing Agency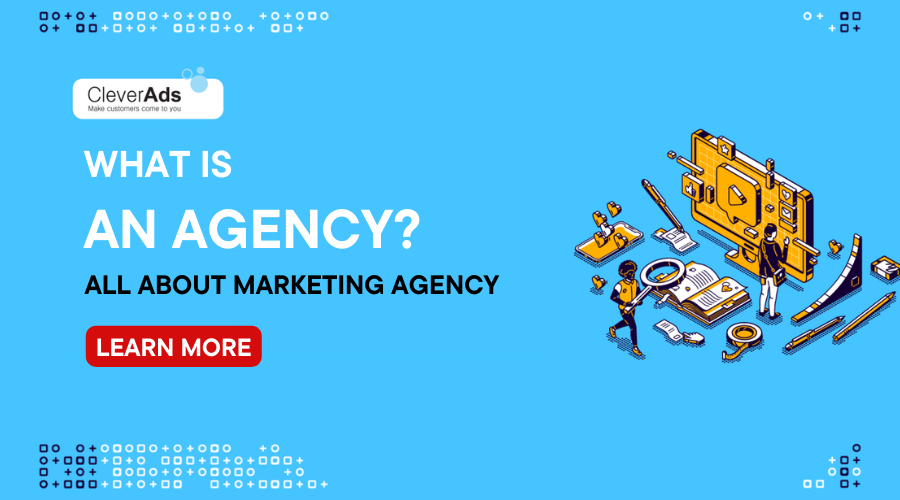 Marketing is integral to improving a company's visibility and sales. Businesses can use forms such as advertising, TVC, and leaflets to increase customer reach. However, if businesses are looking to improve their marketing efforts, they may need the help of a specialized Agency that align with their direction and goals.
So what is an Agency, and which are some famous agencies in Vietnam? Let's find out with CleverAds in today's article.
1. What is an Agency?
An agency can be understood as a business, company, or organization that provides a specific professional service. Usually, agencies will act on behalf of a company, group, or individual to manage a business part; however, agencies do not always work on behalf of a group, business, or individual.
In today's private sector, agencies exist in many forms, such as advertising, employment, and travel agencies.
Example: Government-related agencies are part of the public sector.
In practice, however, some employment agencies are government-owned; therefore, these agencies can also be in the public or private sectors.
2. What is Marketing Agency?
A marketing agency is a group of trained individuals or marketers who work together to help clients engage customers and enhance user experience through different means.
If a client needs help engaging customers through their current advertising strategies, it may be time to hire a specialized marketing agency to review and enhance their brand experience.
Suppose you plan to launch a new product or service and need to create an advertising campaign relevant to your customers or want to consider creative solutions or additional advertising channels. In that case, experts This outsourcer will provide skills, knowledge, and experience to the brand.
3. What is the role of the Agency?
Some of the most common advertising mediums include print and television newspapers, commercials, billboards, magazine ads, newspaper ads, and other print ads. Marketing agencies may offer different approaches, including search engine optimization (SEO), pay-per-click advertising (PPC), social media, and more. , email marketing, website design, and other methods.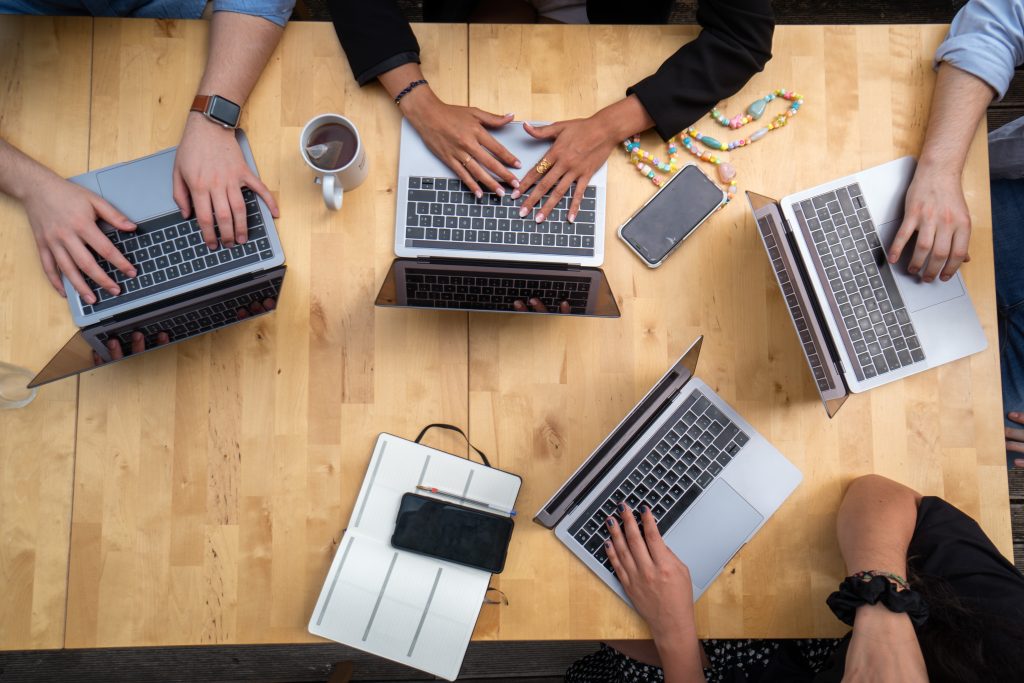 What are the usual agency functions?
Digital marketing services
Includes creating and managing ads through Google's internet marketing and other platforms and managing pop-up ads on other websites. PPC ads are paid ads in this category.
Business website development and management
Agencies can design websites using platforms like Squarespace and WordPress. Then, after successfully launching the website, the agency can continue to update and monitor the business's website analytics.
Graphic design for the campaign
Create graphic designs, logos, and layouts for websites, billboards, or internet advertisements.
SEO
Create and manage strategies and articles to increase client presence on search engines in organic or organic search categories.
Manage social networks
Aside from social media posts, managing clients' social media presence and customer traffic through channels like LinkedIn, Facebook, Instagram, etc. Agencies can also identify new social media platforms for client businesses or leverage user-generated content (UGC).
Strategic planning and analysis
Analyze current and past campaigns to create new plans to increase visibility. An agency can also develop new marketing strategies tailored to the needs of each business.
Buying (booking) media
Manage budgets and buy advertising space on media such as billboards (billboards), TV, radio, and others.
Copywriting
Create written documents for clients in email, websites, social media, advertising, and more.
Email campaigns
Create and send marketing emails to brands
4. Reasons why businesses should choose an agency
When your business is deciding between using an in-house team or hiring a specialist marketing agency, consider some of the following benefits of hiring an agency.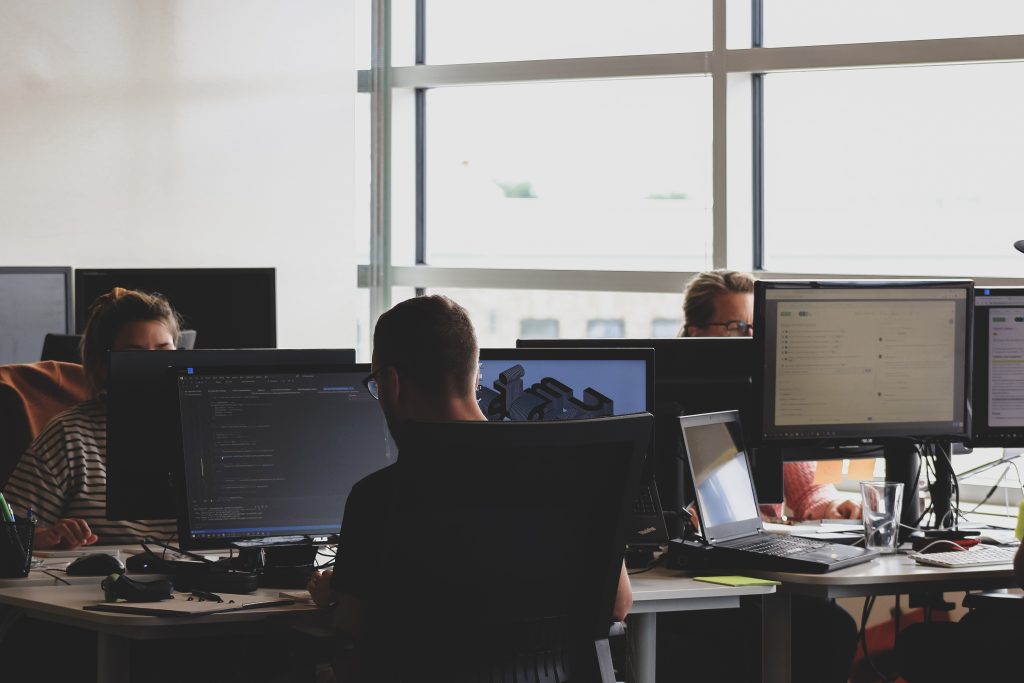 Increase presence on online channels.
In today's developed world of modern technology, advertising on digital platforms is one of the most effective marketing tools.
If your business isn't tech-savvy or needs to learn how to improve its digital presence, marketing agencies can thoroughly analyze your business's essential metrics. They will then develop new strategic recommendations, identify weaknesses, and execute digital campaigns.
Understand the target audience.
While businesses may know their customers very well, marketing agencies have more extensive knowledge of the growing trends for certain customer bases. As a result, these agencies can analyze the existing client profile of the business and develop effective solutions to target this market appropriately.
More cost savings
If businesses spend money on ads that are still effective, they are most likely targeting the wrong customers and have to save a large amount of money.
Whereas marketing agencies often ask for an upfront fee, businesses can choose agencies that fit their budget and pay for services while ensuring the quality they need to attract customers.
Access specialized tools and resources
When implementing a marketing campaign, it is essential to have the right tools to analyze the effectiveness of the campaigns. A marketing agency typically has access to detailed analytics software that can provide insights into ad traffic and help identify key performance indicators and factors (KPIs).
Provide creative and professional perspectives.
Sometimes, all a business needs is a different perspective on its promotions. For example, a marketing agency may have worked with multiple clients in their industry. From there, they can quickly provide an unbiased view of improving the business's current strategies.
5. Which businesses should use agency services?
Limited marketing professional knowledge
Businesses relying solely on an in-house marketing expert will be greatly limited in what strategies to focus on. Just because someone has experience in paid advertising campaigns doesn't mean they can also shoot a quality ad.
With a total expertise agency, businesses can access more services with a team of experts in their respective fields. In addition, a team of creative and technical experts is always ready to serve the client, giving businesses more growth opportunities.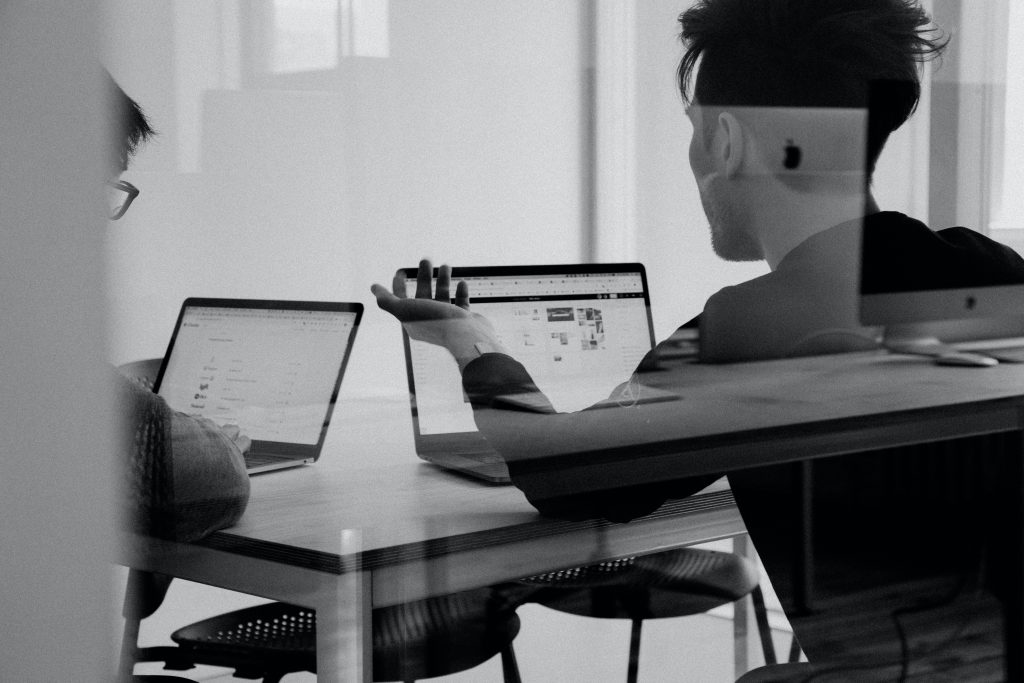 Tight budget
There's a lot of thinking that only big businesses can afford to hire a marketing agency — they're wrong. It's often cheaper for small businesses to use outsourced marketing services instead of hiring an entire in-house team.
Hiring and retaining in-house employees is expensive, including recruitment, benefits, payroll taxes, health insurance, and training. These are all extremely expensive costs for small or medium-sized businesses to maintain an internal marketing department.
And since one person cannot handle all aspects of marketing, businesses need to hire a team or even a department, which significantly increases costs. Instead of using that money for internal expenses, agencies can bring this money directly back to the business with an even higher improved ROI.
There's not too much time.
An administrator sometimes gets used to doing everything by himself. That do-it-yourself mentality is excellent when they're taking their company up — but once the business has grown to a certain point, they'll have to delegate to their junior employees.
Managers will need more time in a day to successfully run the marketing business among the countless tasks that must be completed for the company to grow. However, when using the outsourced marketing services of an agency, the administrator will be able to use the time to focus on other parts of the business.
Access to improved tools and data
Many free marketing tools are out there, but they often only provide useful data once a business has upgraded to the paid version. If the client is a large company with an in-house marketing team, they should invest in those tools.
But for small businesses, this may be financially viable later.
However, when you start working with an agency, the client will have access to those expert analytics tools and will get more useful insights to drive the business forward.
Need perspective from many sides.
Managers often need to be more able to recognize their company's problems. And with an agency's external perspective, it's easier for them to point out business issues that need attention without being influenced by internal factors. For example, an in-house marketing team will be on duty within the company 24/7. That can cause internal staff to detect marketing problems from an unbiased perspective.
The agency's external perspective will help businesses know what has – and does not – exist in the business. They can also raise marketing concerns that internal employees are concerned about when raising them.
6. What are the appropriate criteria for choosing an agency?
Encourage change
Finding the right partner is the most important factor for any business. The right agency is when they are willing to dig deep into the client's business and change the way the client thinks about their products and customers, and this is the key to success.
If the client is looking to take their business to the next level, the agency chosen should encourage change from the client and be a trusted partner to guide the business through the transition.
Capable of self-promotion
If a business is looking to hire a marketing agency, look at the marketing they are doing for themselves. An agency specializing in SEO should have high organic traffic rankings and metrics. Conversely, if they don't rank well for any organic search terms, it's a bad sign for businesses to consider. A Facebook ad agency should reposition the right target audience of the business with clever campaigns.
There are practical measuring tools.
Modern agencies are a unique blend of science and creative talent. High-performing agencies are not afraid to face measurement. They accept it and are willing to take responsibility for their performance. The ability to quickly measure (in under 48 hours) the impact of marketing spend on in-store sales puts both agencies and clients in control.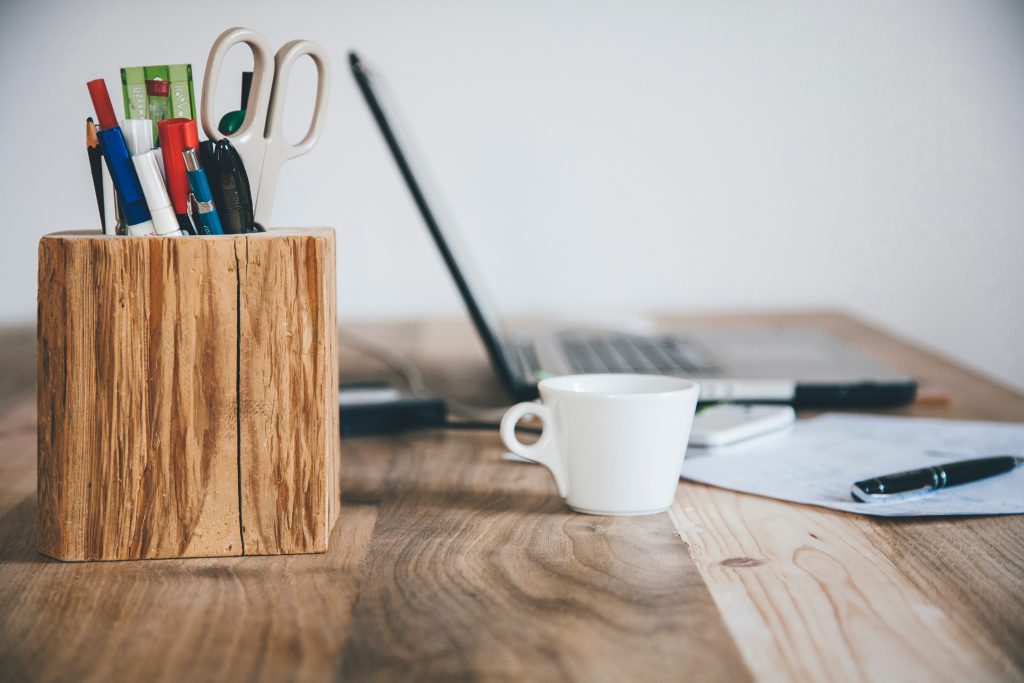 Ability to adapt quickly
The ability to make changes quickly when there is a problem or any planning glitch is essential for all agencies. Sometimes, agencies are pretty conservative with their way of doing things and don't feel the need to make the necessary changes immediately.
The right business philosophy
The most important thing is that businesses must consider this deeply when choosing a partner agency. Ask yourself questions like: What are the agency's core values? Background, mission, and philosophy of h? Do they have the experience needed to meet the KPIs given by the client? How does the agency report back to the business on metrics?
7. Popular types of Agency
Specific specialist services marketing agencies can provide to assist businesses in improving visibility include:
Attract customers Agency
One of the first steps to good marketing is to identify the right target audience and find a way to direct them to your products and services. A marketing agency will begin by identifying business goals and target markets to develop strategies to attract clients.
Account Management Agency
Once a business has started advertising, a marketing agency can help manage existing clients' accounts and create the correct media timelines to push information out at the right time.
Vehicle planning Agency
By using new media and planning to optimize your existing media, agencies can ensure that information about your products and services reaches the right channels and at the right time.
Public relations monitoring Agency
The image of the brand in the public eye is vital. An agency can help manage and plan events and public relations communications.
Conduct competitive research Agency
An agency can conduct in-depth research on a client's competitors to determine the business's strengths and identify any relative weaknesses. Once they've analyzed the data, they can help launch new initiatives.
8. When to hire an Agency?
Administrators should use agency services when they need to speed up their work. For example, many startups simultaneously run operations, production, staff training, and marketing plans. This means that a professional has to take on too many tasks at once, making them unable to focus on a certain task, affecting the goal significantly.
Often, a company's marketing plans are drawn up hastily, without purpose, and with measurable goals.
Some related issues include:
Brand inconsistency
Confusing message
No breakthrough compared to old campaigns
Businesses need a suitable communication plan to convey messages, attract new customers and grow their business more smoothly.
A good marketing agency will set up campaigns based on business goals and report results based on realistic metrics.
Such as new leads on different media, repeat buying customers, and revenue growth.
However, there are many different types of agencies on the market today. Some agencies provide comprehensive services, while others offer specialized services such as public relations, website, branding, copywriting, etc.
These agencies are suitable for businesses that want to manage their marketing activities but still need an agency that can help them with a special piece of expertise.
When business executives decide to partner with an agency, they should discuss the specific, measurable goals and metrics needed for a successful campaign.
Plans should have a strategy, products, and intended outcomes.
In addition, a reporting system should also be established between the agency and the business to monitor and control campaign results. This ensures businesses see a return on their investment.
Any manager wants their business to grow. However, sometimes they skip some necessary steps in the business process.
Developing a strategy to reach potential customers at each stage of their journey is one of the most critical steps. Unfortunately, managers are sometimes too busy managing day-to-day operations to have time to focus on marketing strategies.
Therefore, an agency can help businesses plan a strategy in which managers can still control the work while understanding the mission and values ​​of the company.
9. What are the terms commonly seen at an Agency?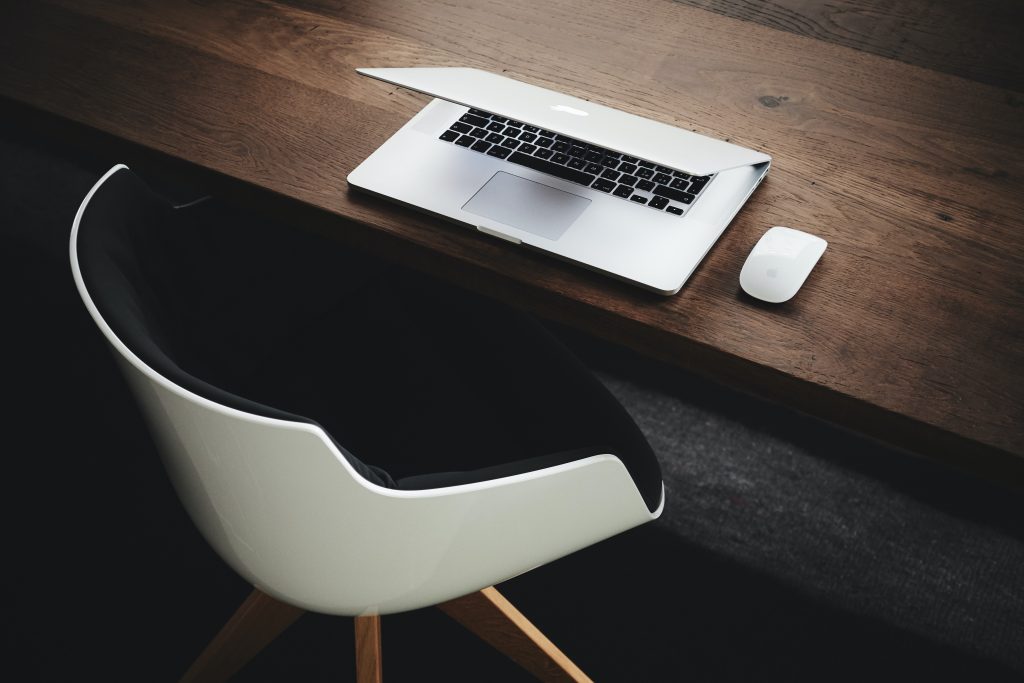 Brand Identity
Everyone has their style – fashion choices, style, and communication. Brand identity is understood as a set of associations that businesses want to build and preserve in customers' thoughts about the brand to define and describe the brand (for example, logo).
Businesses with a strong brand identity are often easily recognized by customers, even if the logo or brand name is not mentioned in the ad or any other campaign element.
Call-to-Action (CTA)
Unless your goal is to raise brand awareness seriously, most marketing campaigns will be tied to a specific action you want potential customers to take. For example, the brand might want them to visit its website, sign up for a newsletter, or visit a shop embedded right in it.
A call to action (CTA) is an extremely important element of a marketing campaign because it is where businesses push customers to take the next steps in their journey and become leads.
Concepting
Marketing campaigns always start with a creative concept. It is a big idea or a unified theme that will be applied across all aspects of the campaign. Concepting is how a creative team develops a campaign's main message and visuals. Typically, a content creator and creative director will review the creative brief and develop various concepts based on the campaign's goals.
Creative Brief
Creative briefs come in many different forms and names. Simply put, CSS is the overview of a project. It conveys important background information and outlines who the target audience is, what the goals of the campaign are, key deliverables, and a timeline for the project.
KPI
KPIs let businesses know whether their marketing campaigns are reaching the goals in the creative brief. In addition, they allow businesses to track their progress in real-time across various channels.
The KPIs for each campaign will vary based on the overall goal, but some common KPIs include the following:
Web Traffic Sources: How customers reach your website.
Total Visits: The number of users who visited the website.
Click Through Rate: The percentage of clicks a business's ad receives out of the total number of users who view the ad.
Average Time on Page: The time users spend on the site.
Cost Per Action: Amount spent to drive conversions.
Bounce Rate: The number of users who leave a website without navigating to any other page.
Paint point (Pain point)
Simply put, every pain point is a problem. It's a source of frustration for customers – and a key to helping businesses recognize the need to deliver the products and services they want.
Sometimes customers must be aware of their pain points (late-night advertising and TV commercials). A business must simultaneously recognize its problem and convince them that its product or service is the best solution.
On the contrary, there are cases where they are already aware of the problem and actively looking for a solution. Identifying and addressing customer pain points can help brands attract new product buyers.
10. Top famous and credible Agencies in Vietnam
CleverAds Agency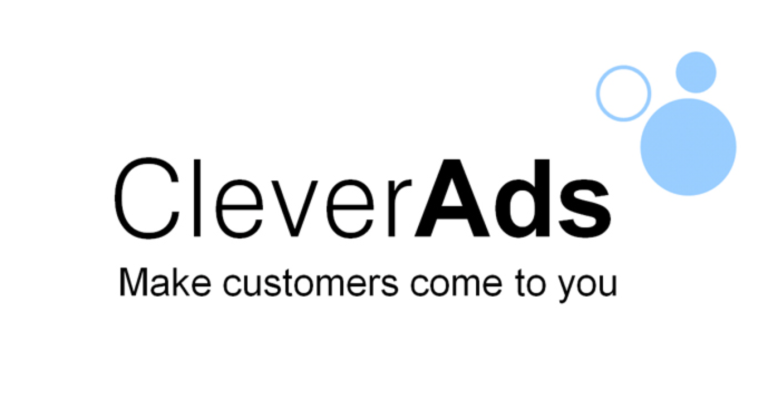 Website: cleverads.com.ph 
CleverAds was founded in 2008 by CEO Nguyen Khanh Trinh. After 14 years of business and development, CleverAds has now become one of the pioneering agencies in the field of Digital Marketing.
In December 2011, CleverAds was honored to be recognized as Vietnam's first official Google Premium Partner.
2 years later, CleverAds continued to become the first Authorized Dealer of Facebook in 2013. And in 2019, CleverAds was honored to become a partner of Tiktok, becoming one of the leading prestigious agencies with many certificates and diplomas recognized by experts in the field of expertise.
CleverAds currently specializes in providing online marketing service packages with various forms of advertising, such as video advertising, mobile advertising, SEO, TVC implementation, etc., in meeting the needs of both domestic and international customers outside Vietnam. Some of CleverAds' major partners include Aeon Mall, Vietnam Airlines, and Vinhome.
Ogilvy Agency
Website: https://www.ogilvy.com/
Ogilvy & Mather is a multinational company providing advertising and marketing services, currently operating with 450 branches and offices in 120 countries worldwide. With a long history of activities and the staff's creativity, Ogilvy's worldwide branches are among the top agencies in the home country.
Ogilvy's customers include leading brands such as Vinamilk, ACB, BIDV, etc. Along with that, international brands such as Unilever, Castrol, etc., are currently doing business in Vietnam.
Ogilvy & Mather's philosophy is A big idea: combining Cultural Tension and a Brand's Best-Self. That helps Ogilvy provides customers with effective advice, thereby supporting them to build brands with their philosophy.
VSS Corp Agency (VSS Corporation)
Website: vsscorp.vn
VSS Corp provides businesses with total marketing services. From consulting brand positioning, building long-term marketing strategies, deploying resource shooting, and media advertising to optimizing and measuring results.
VSS Corp operates according to creative criteria, constantly updating the changes of the market and customers.
With more than 8 years of experience and a team of experienced, young, and dynamic staff, VSS Corp always wishes to become a companion with the development of the brand, contributing to the development and expansion of the brand than the success of the customer business.
Venus Branding Agency
Website: https://www.saokim.com.vn/
Sao Kim is a specialized agency specializing in providing comprehensive branding solutions and is one of the famous leading agencies in Hanoi.
Sao Kim's customer partners are all big brands from diverse industries such as banking (Vietinbank, BIDV), telecommunications (FPT, Viettel), real estate (Vinhomes, vinaconex), and other industries.
Sao Kim provides strong brand-building services from strategic consulting, brand design, logos, profiles, catalogs, and websites to communication strategy, and overall marketing. With more than 12 experience, the total number of customers that Sao Kim has cooperated with is more than 6000 customers.
11.  Why should businesses use CleverAds Agency's services?
Founded in 2008 and after over 14 years of operation, CleverAds has gradually become a pioneer in new-generation advertising services and technologies in Vietnam & Southeast Asia.
With nearly 15 years of experience in Media and Marketing, the professional staff at CleverAds has been honored to cooperate with many customers from large to small and successfully implement marketing campaigns for more than 20,000 customers in various industries at home and abroad.
The services that CleverAds provides include a variety of areas such as:
Advertising Service (Online Advertising)
Strategic Planning
Creative Solution (Content Creation Solution)
Influencer Marketing (influencer-based communication)
Social Listening (Data Analytics)
Business Solution (Business Solution)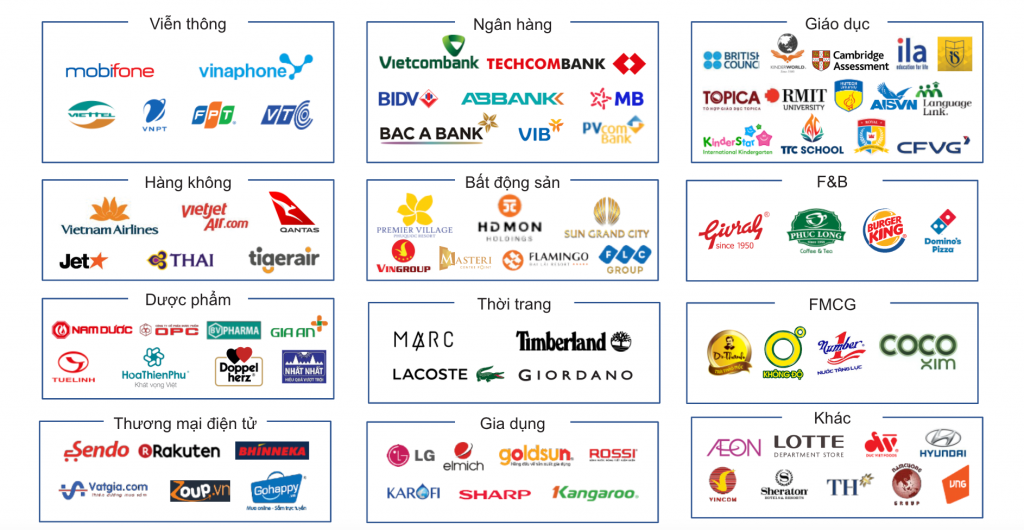 In particular, in December 2011 CleverAds was honored to be recognized as Google's first official premium partner in Vietnam. Furthermore, immediately after 2 years, CleverAds was honored to become the first Authorized Reseller of Facebook in December 2013.
Possessing extensive experience with more than 10 years of operation in the advertising market and a team of creative, talented, and professional staff, CleverAds has been asserting its position in the specialized agency market in Vietnam.
CleverAds has carried out over 6,000 cooperation campaigns with thousands of domestic and foreign partners in many industries. Customers cooperating with CleverAds include many big-name brands at home and abroad, such as: BUV, FPT, Aeon Mall, Vietnam Airlines, Vinhome.
The most typical is the campaign with the coconut water brand Cocoxim to increase brand awareness and communicate the brand's new coconut milk product.
The results of the successful campaign exceeded KPI when CleverAds reached 130% of Cocoxim's commitment to increase brand awareness.
CleverAds aims to reach the international level, operating on a global scale.
In addition, to 3 domestic offices in major cities: the head office in Hanoi (2008), and Ho Chi Minh City. Ho Chi Minh (2009), Da Nang (2012). CleverAds currently establishes 3 international branches in Indonesia (2011), and Philippines (2013), and Myanmar (2017)—promising upcoming representative offices in many destinations around the world.
Conclusion
Using outsourced marketing agency services is one of the solutions businesses can consider to bring success to their campaigns and attract the public to be more interested in their products.
If your business requires Digital Marketing solutions, contact us at cleverads.com.ph for the fastest support.