What are Hashtags? Guide on how to use hashtags properly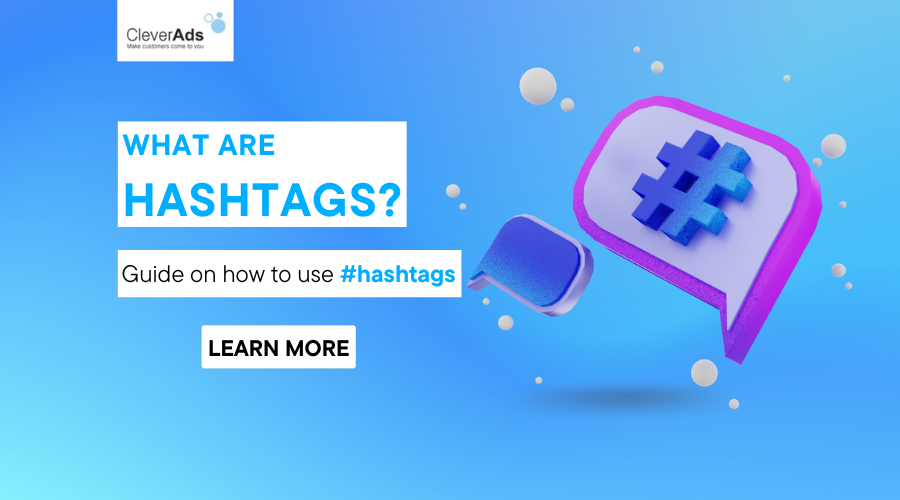 1. What are Hashtags?
Hashtag is a term that is familiar to everyone using social networks. Users can easily see its presence in posts, videos, etc., on Instagram, Twitter, Facebook, Tiktok, or Youtube.
Hashtags are words (phrases) written next to the pound sign "#."
Example: #google, #cleverads, #marketing, #cat
In terms of uses, hashtags are used to: classify content and topics on social networking platforms, increase the reach of articles to the right target audience, and synthesize similar topics and content together.
Hashtags are evaluated as a form of metadata.
To search for the content you want, click on the hashtags holding the search or enter that tag in the search bar and the results you are interested in will appear.
2. The benefits Hashtags bring
Hashtags are used as a way to promote brand recognition. Some of the main benefits that hashtags bring can be mentioned as follows.
2.1. Increase user interaction using Hashtags
Using hashtags on social media posts means that users or brands are connecting with people who share similar interests or topics on that social network. And through that hashtag, the content posted by individuals and brands is supported to spread and attract higher interaction rates. Not only that, but these tags also help the posted content have more chances to show up.
2.2. Build brand awareness using branded Hashtags
Creating and using brand-appropriate hashtags and meaningful messages is also an effective way to advertise your brand and promote reach and attract target users.
Besides, tags containing brand elements also stimulate the participation of target customers in conversations with businesses. An appropriate hashtag with a more significant human meaning helps the brand establish many good impressions in the market.
For example, Oreo ran a campaign with the hashtag #MyOreoCreation that encouraged followers to come up with their imaginative Oreo creations.
And they have attracted many users from all over the world to participate in this campaign with all kinds of creative cake flavors.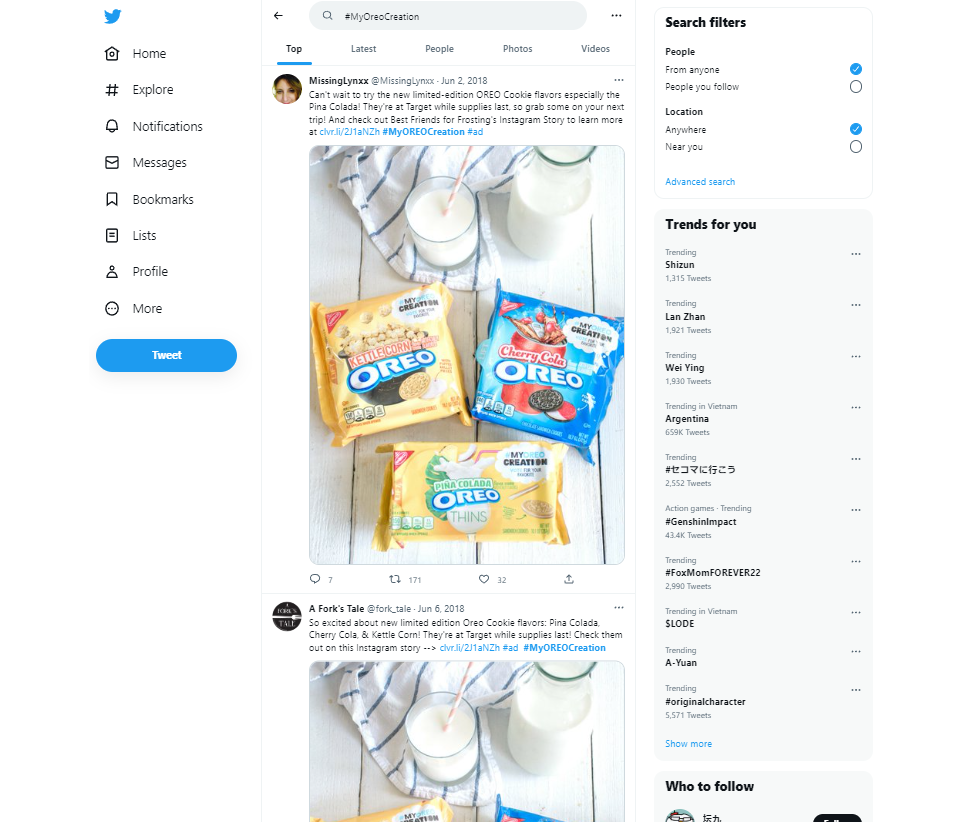 2.3. Increase the ability to reach target customers
Social networks like Instagram and Linkedin allow users to follow hashtags like regular account tracking. Individuals and brands can take advantage of this to increase organic reach.
The hashtag helps businesses to properly and better reach their target audience because customers only care and follow the tags they love.
Therefore, creating and using popular hashtags is a great way to close the gap between customers' and businesses' products and services.
3. Some notes when using Hashtags
Always start hashtags with a "#" sign. Hashtags will not work when used with other symbols. You can click on the hashtag to check if it works.
Accounts that post using hashtags should be made public at all times. Otherwise, users can only see your content if they follow or have your permission to follow.
Hashtags should be just long enough for people to remember. Put only a few words together.
Use hashtags that are specific and meaningful. Faint hashtags will be unpopular and hard to find on social media.
Do not abuse hashtags in posts. It can jam data and cause the platform to rate articles for spam content.
4. How popular is using Hashtags on social networks?
Use Hashtags on Facebook
Facebook hashtags can be used anywhere in posts, comments, or hashtags in Facebook groups to bring together content on the same topic.
With Facebook, the recommended number of hashtags is 2-3 tags in a post.
Tips with hashtags Facebook
Do not use hashtags with accents or underscores.
The link (URL) facebook.com/hashtag/_____ can be used to track the hashtags used by the brand. The last dash is the hashtag you want to follow.
Use Hashtags on Instagram
Instagram allows users to use up to 30 hashtags/posts. In addition, individuals and businesses can add hashtags after or in the comments when responding to users. However, the number of hashtags should be optimally used at the threshold of 5-10 tags that best match the post content. This will help the article better connect to the target customer instead of tagging too many keywords.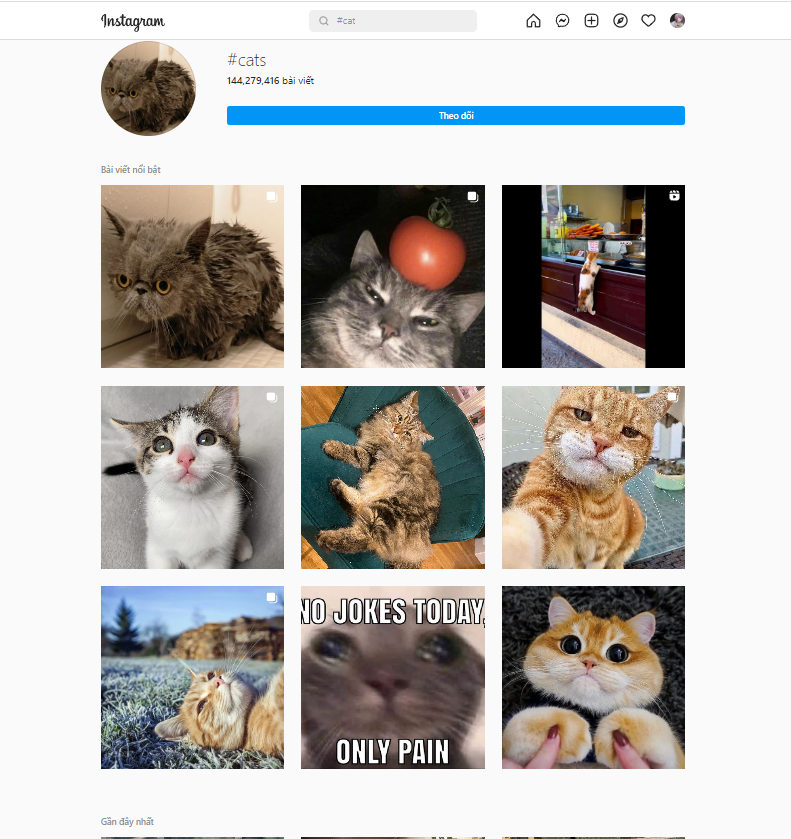 Tips for Hashtags on Instagram
Use hashtags in the first comment of a post to draw your followers' attention to the words you've written.
Brands can see detailed performance metrics for hashtags in Instagram Insights if using a Business account.
Limit hashtags in the middle of captions or comments, as this makes the content lose its continuity and becomes more difficult to understand.
Gathering hashtags and placing them at the end of the content is advisable.
Use Hashtags on Twitter
Like Facebook, users are not limited to the number of Twitter hashtags and can place arbitrary tag positions on 280-word text. Besides, hashtags are also used to retweet, reply or add to the profile section on personal pages.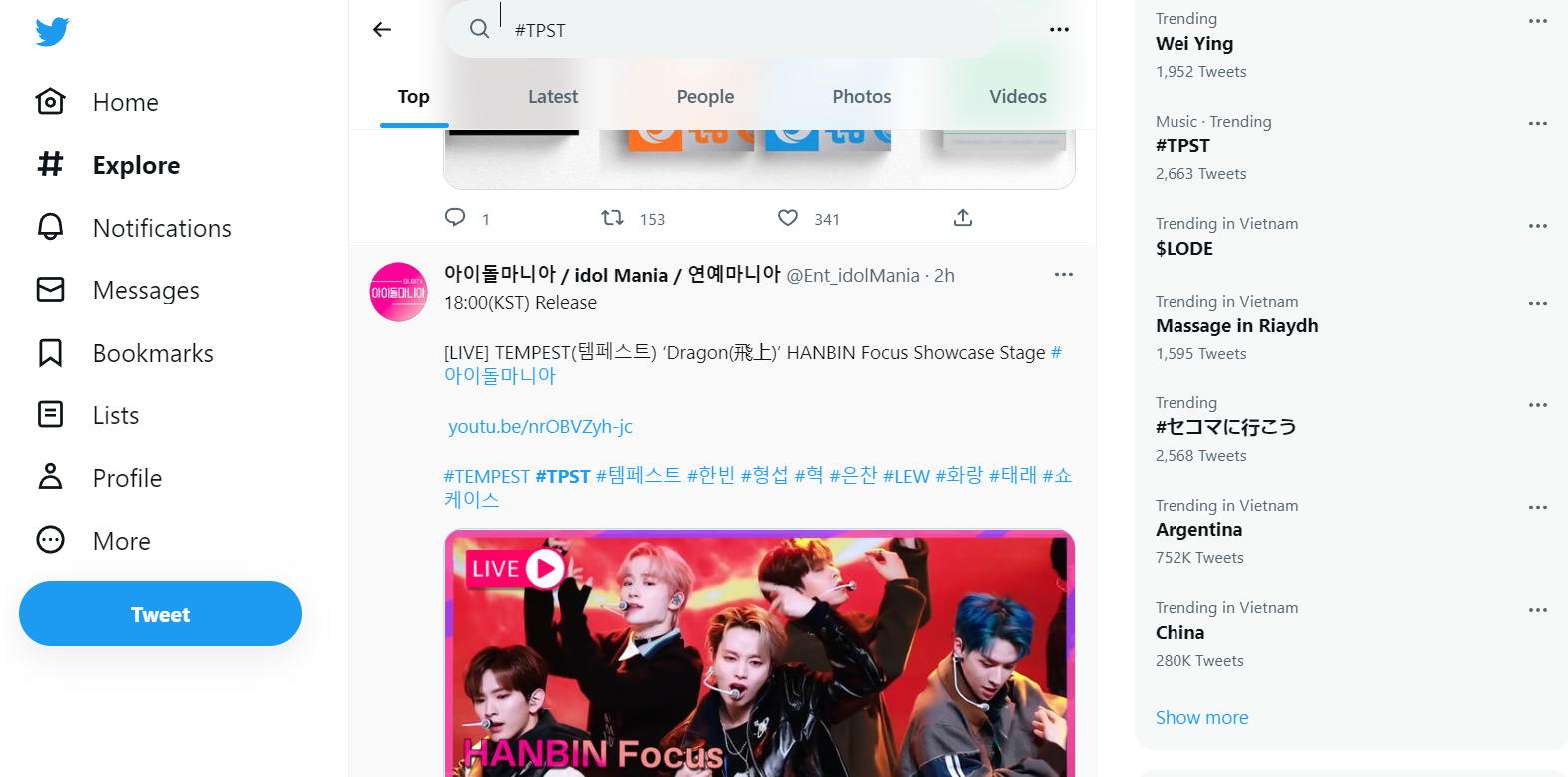 Attractive hashtags will be displayed at the top in the Trends for your section. Twitter recommends that users use no more than two hashtags per post.
Small note: Make sure you learn about the content of the hashtag before using any top trending hashtag to avoid misuse and content.
Use Hashtags on Linkedin
Unlike other social networks, Linkedin is a professional platform dedicated to the community of people who work and want to find work, so be careful when using hashtags appropriately. Although this platform does not limit the number of hashtags, personal and brand recommendations should only use 1-5 hashtags.
You can search for hashtags in the search bar, view trending tags on the homepage, get tag recommendations from the platform, and follow hashtags to see recent posts.
Pay attention not to abuse many keywords on the post to increase professionalism.
Use Hashtags on Youtube
Hashtags are a recent update to the YouTube user interface. Hashtags on Youtube will be displayed as a hyperlink and placed in the title or under the video's description. Thus viewers can find similar content easily by clicking on the hashtag.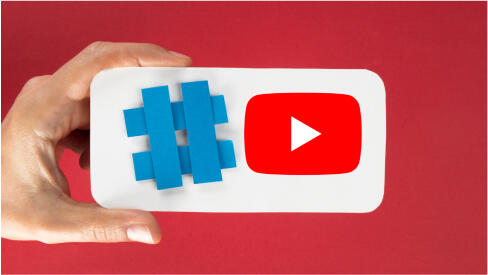 The number of hashtags used on Youtube should be at most 15 because YouTube's algorithm will ignore all your hashtags. Worse, your content may be flagged for being judged as spam. Therefore, it is recommended that users only use 3-5 hashtags for content on Youtube.
Use hashtags on Tiktok
TikTok limits subtitles to 100 characters, so you can use as many hashtags as you want within this limit. Hashtag Tiktok is relatively new and not overflowing like other platforms. Users can create branded hashtags or use trending hashtags to increase their reach.
Read more: Posting period with the most interaction on Social Media
5. What are some ways to find the best Hashtags?
Businesses can use the following ways to find good hashtags for their brand.
Research your competitors and social media influencers (KOLs).
Businesses can observe competitors or famous people in their business to search, select or create hashtags. Collect all the information about the post, the topic, the hashtags they used, and the number of hashtags used, then analyze and evaluate to understand their strategy, and approach and draw a plan for your business.
Use websites and tools that specialize in hashtag analysis
Quite a few websites and tools perform the task of monitoring, analyzing, and evaluating hashtags. With these tools, we can quickly get the evaluation results of the hashtag that the business wants to use.
Some potential hashtag search engines
​Hagtags.org: Find and discover potential hashtags available
Trendsmap.com: Show potential hashtags in specific locations to users
Twubs.com: Allows hashtags registration and discovery.
TagDef.com: Provides information on popular keywords.
Search for relevant hashtags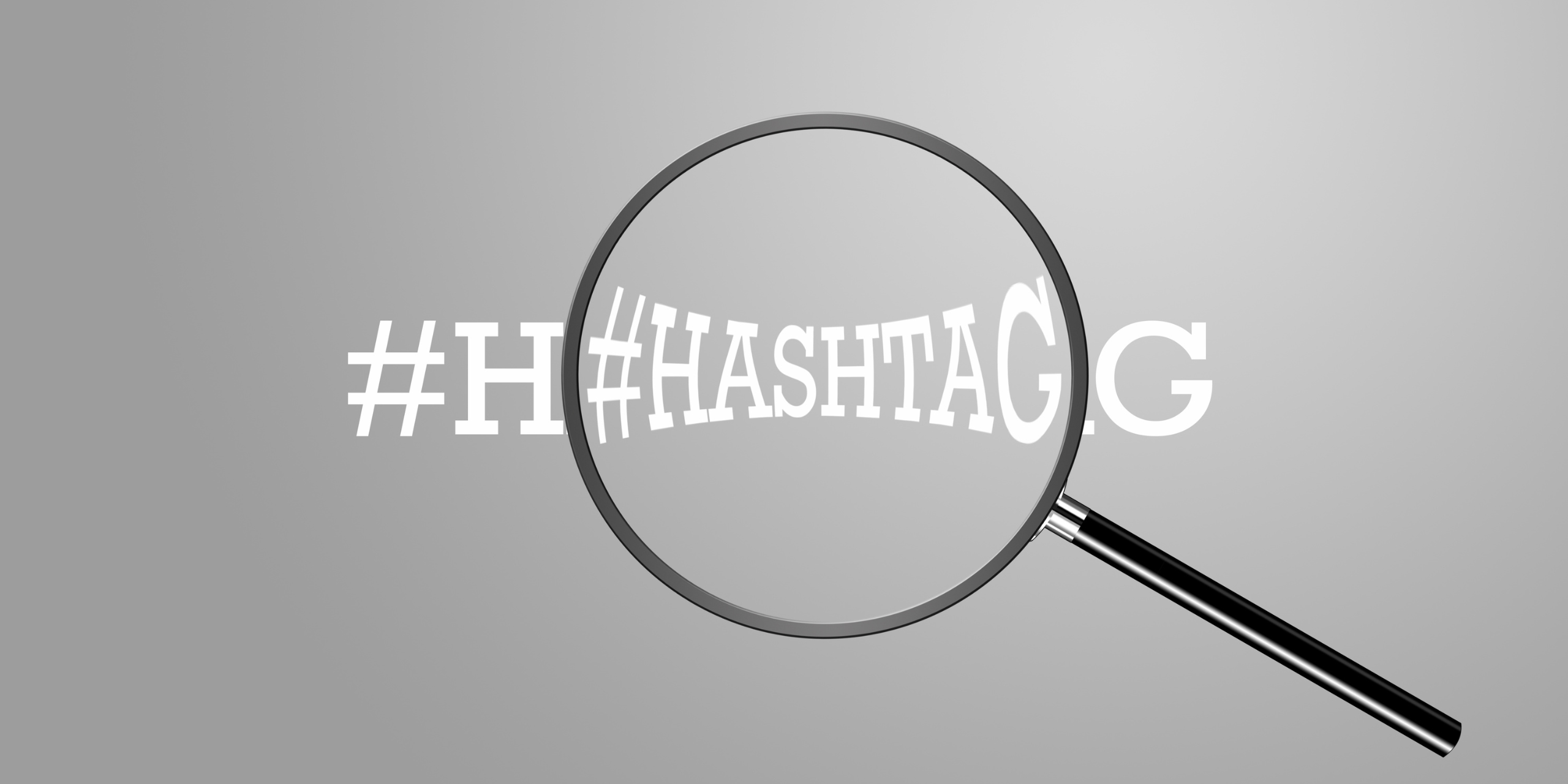 Brands can think through the use of relevant hashtags. Those hashtags can be more specific than the business tag in use, and it will give a better chance of connecting to the target audience.
6. Conclusion
Hashtag is just a simple character, but it contains a lot of benefits for both businesses and customers. For customers, it is a topic keyword that helps them quickly find issues of interest and interest. It is an effective tool for businesses to increase identification and identify target audiences. And hashtags are the fastest bridge for customers to businesses and vice versa.
CleverAds is a pioneer in new-generation advertising services and technologies in Vietnam & Southeast Asia. We have been giving customers a One-Stop Digital experience with a diverse service system, comprehensive and comprehensive solutions on a digital platform.
With 5 offices in 3 countries, CleverAds has successfully implemented advertising campaigns for more than 20,000 customers in many industries at home and abroad.
If your business requires Digital Marketing solutions, contact us at cleverads.com.ph for the fastest support.