Facebook Advertising Service and 5 things you need to know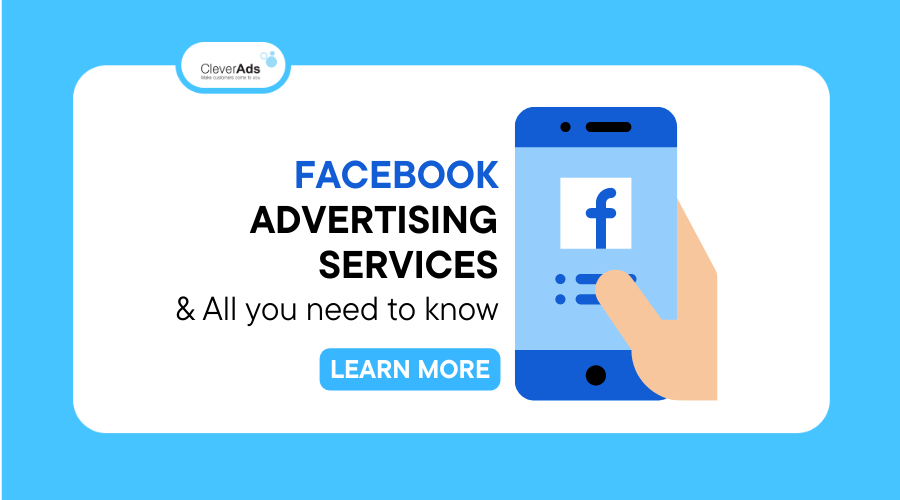 Summary of the latest Facebook advertising service information today to help people use ads effectively. Read with CleverAds in the article below!
1. What is a Facebook Advertising Service?
Facebook advertising service or Facebook Ads (short for Facebook Advertising). Facebook's paid advertising program. A product used by businesses to launch promotional programs. or products for potential customers to use. Facebook and other social networks associated with Facebook.
2. Why should businesses use Facebook Advertising Services?
Large customer reach
Facebook has the broad number of users spread across many countries and increases continuously over time. Therefore, this is a fertile platform for businesses to reach customers, especially for businesses that choose to messages as a method of connecting with customers.
Simple operation, quick response results
Anyone can sign up for Facebook Ads. Freeing your advertising content does not violate Facebook's advertising policy running ads is extremely simple.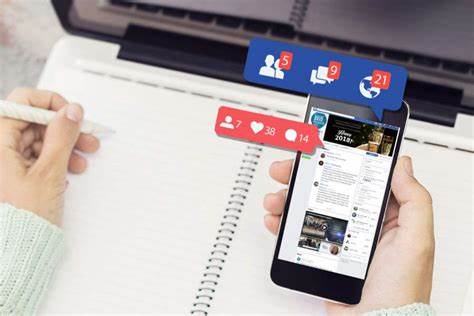 What you need to do is wait for Facebook to review your ad content when it is approved, it will immediately run on the platform.
Besides, Facebook's method of targeting customers is very effective (through keywords about age, interests, and gender). So you will always get results quickly.
Various types of advertising, highly customizable
It is the advantage of Facebook compared to its competitors. Facebook Ads has (10) optional ad formats for customers. You can optionally choose the type of advertising it is suitable for your business.
With each stage of the promotion campaigns, business can customize the appropriate ad format. Even options like Target audience, Bidding, and Delivery optimization change easily.
3. Types of Facebook Advertising Services
Based on the needs and goals of customers, the type of advertising is divided into (2) main groups as follows:
Facebook Advertising Service #1: Targeted advertising
There are (3) types of Facebook ads by targeting:
The goal of awareness is to build awareness and leading interest in products and services of target customers by increasing:
Brand Awareness
Local Awareness
Reach (Reach)
Consideration stimulates thinking about businesses and products and services. Finally, search for information.
Consideration accomplishes this goal by increasing: Page Likes, Post Engagement, Offer Claims, Event Responses, App Installs, Video Views, Lead Generation, and Messenger Ads.
Conversion encourages people to take specific actions could buy products or services With increased advertising objectives: Conversion, Product Catalog Sales, and Store Visits.
Facebook Advertising Service #2: Ads by genre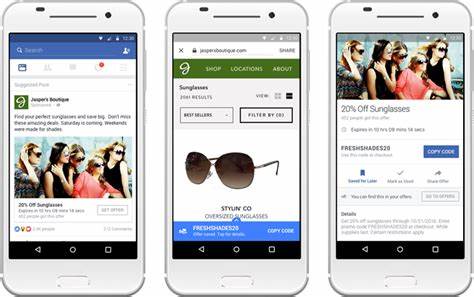 Genre advertising is your choice to use the appropriate ad display formats like:
Image
Video
Slideshow
Carousel (Carousel Ads)
Instant experience
Collection
4. Notes when using Facebook Advertising Services
Do not use advertising images with too much content
Avoid promoting products that are banned and restricted by Facebook. Because violating Facebook's advertising policy will be detrimental to the subject
Learn more about: 5 things to know about Facebook advertising policy 2022 to understand this policy.
Words that violate advertising policies will also be rejected by Facebook
Need to pay attention to the relevancy point in advertising
Do not seed your ads while they are not running
Duplicate audiences waste budget
5. How to charge for Facebook Advertising Service
CPC (Cost Per Click): The cost of advertising will be calculated based on the number of clicks the customer has on that ad.
CPL (Cost Per Like): Advertiser will have to pay for each like that the customer clicked.
Cost Per Mille – CPM: Charge per 1000 ad impressions.
Cost Per Action – CPA: Depending on the action set by the advertiser such as downloading an app, visiting a website, etc., the system will charge when the viewer clicks on those attached buttons.
Relevant: Facebook's system will rate it on a scale of 1 to 10. The higher the ad Quality Score, the greater the ability to reach the target audience. More optimized costs.
Frequency: This fee calculates how often the ad appears to the user.
6. Conclusion
The social network Facebook is a platform with a large and diverse user base. The convenient Facebook advertising service is suitable for all user needs. It is a potential platform that businesses should not miss.
With nearly 15 years of experience in the field of Digital Marketing. CleverAds is proud to be the first partner of Google in Vietnam and one of the preferred partners of Facebook, Tiktok. At CleverAds, customers ensure the most effective overall marketing solution, reach the most potential customers and increase revenue quickly.
Follow the CleverAds blog to read a lot of useful information.
If your business requires Digital Marketing solutions, contact us at cleverads.com.ph for the fastest support.